I don't know why, but I've always been a fan of Honda. I just love the simplicity, and elegant styling. Sure they may not be the most luxurious cars out there but they are reliable and that's a fact.
My first car was a 1999 Acura RL that I purchased from my Grandmother. The car was in rough shape, and needed some love but it was an amazing first car. I put over 36k miles on the car in 3 years, and loved everything about it. It was sleek, all leather interior, and had a nicely sized 3.5 liter under the hood.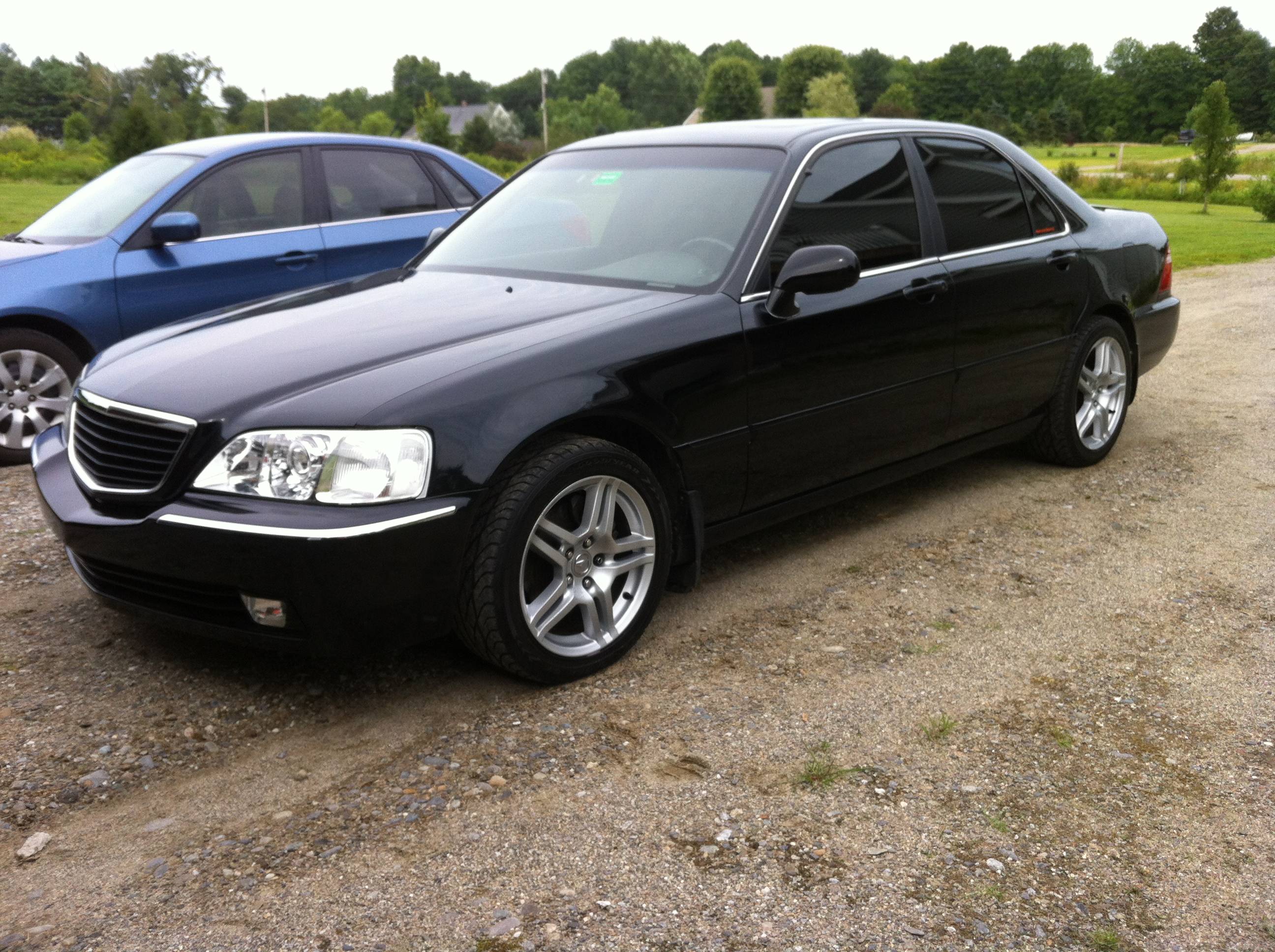 You're probably thinking if the car was so nice then why'd you sell it? I decided to sell it due to the fact that the car had no after-market support. I enjoy customizing things to my liking, and I wanted a car that could reflect that. I never intended on purchasing my Civic, but I knew I couldn't pass up on the offer when my roommate mentioned his co-worker was selling it.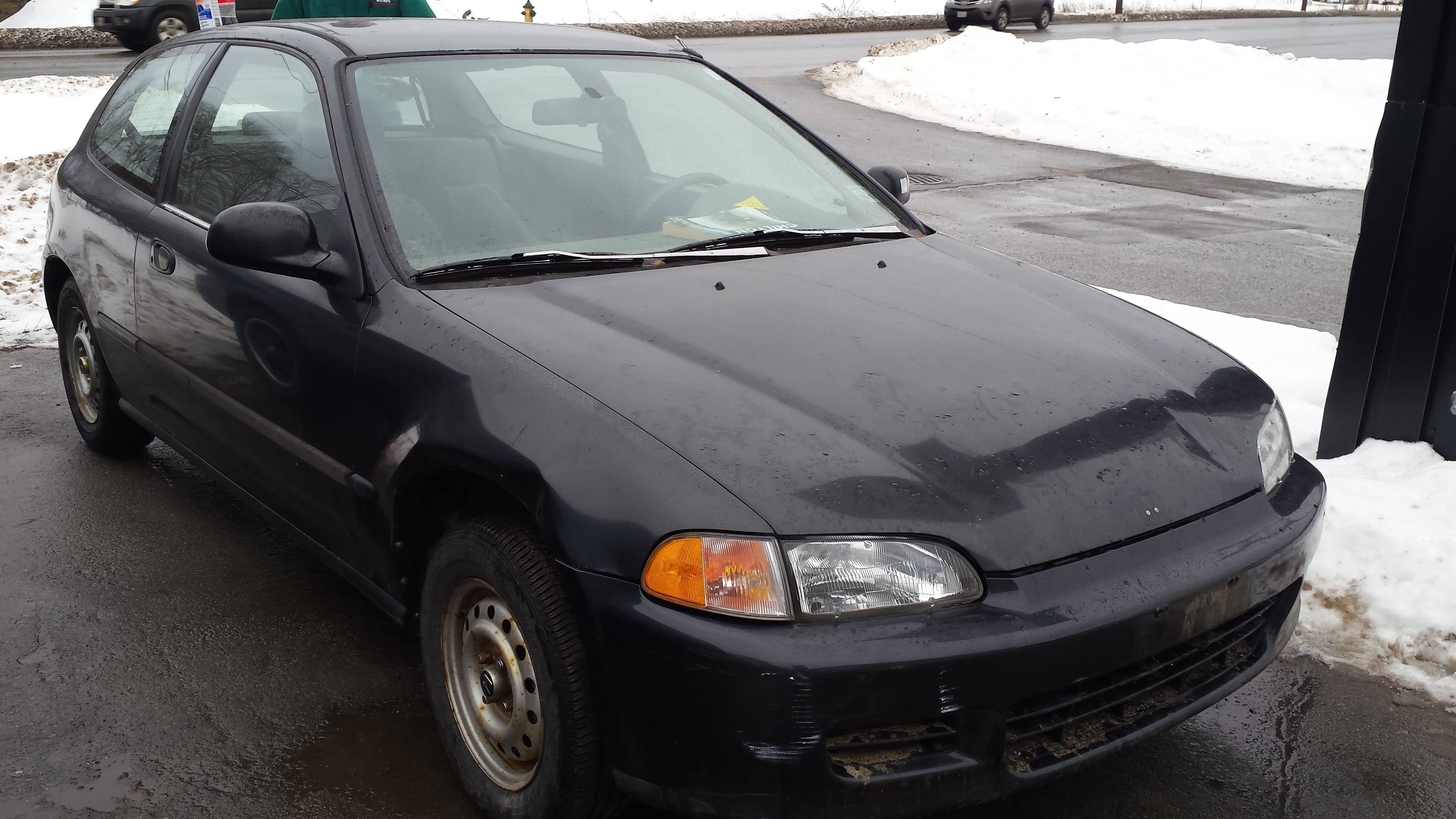 Dented, rusted, and beat up, the civic was nothing remarkable. The motor in it had blown due to a cracked cylinder wall, and had a 4 speed slush box paired to it. For the price of $300 though, it was hard to pass up.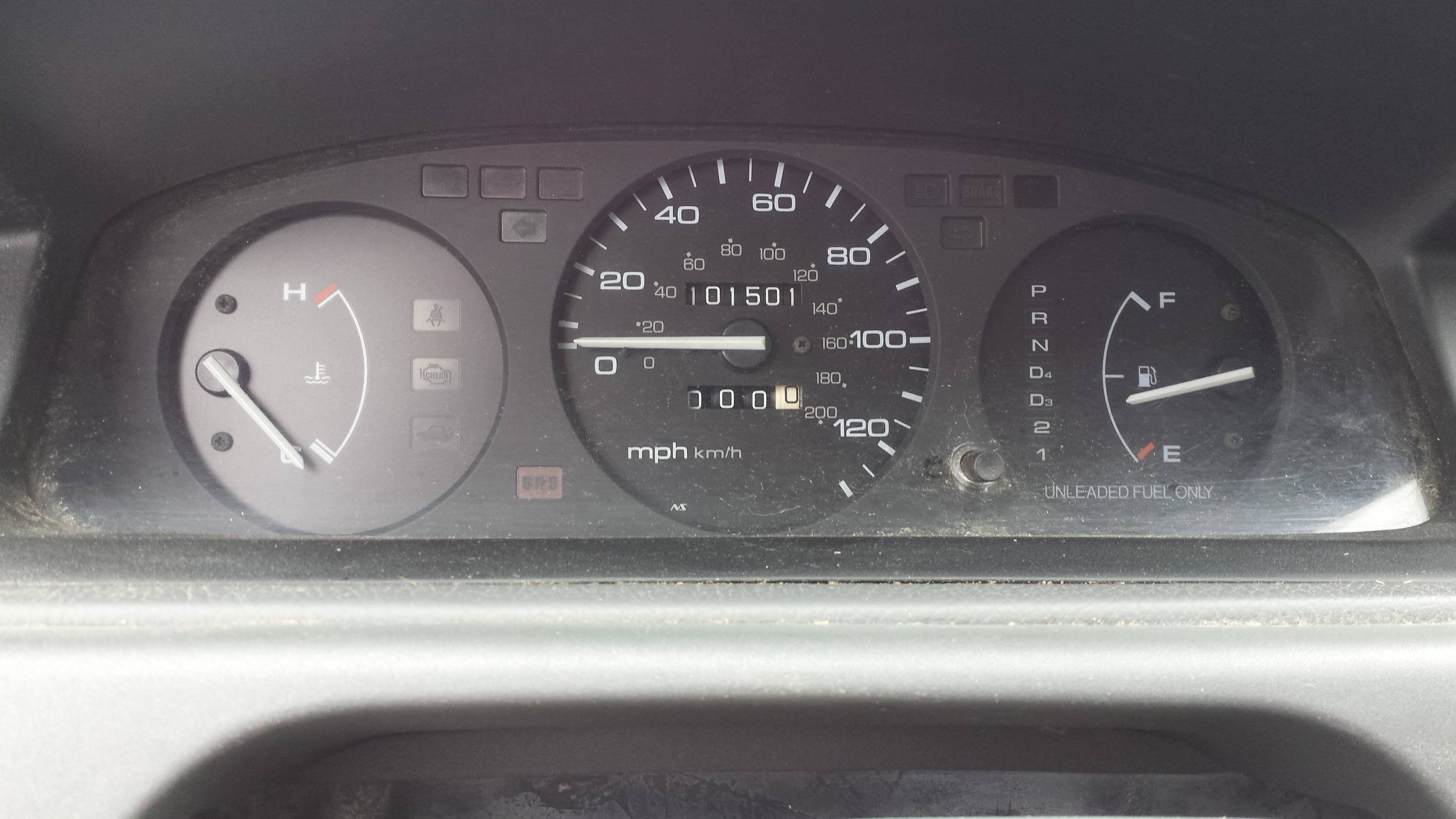 With just a hair over 100k, the civic was still fairly low mileage for it age. Doing the math, on average it received about 5k miles a year which is only half the milage a normal car travels. It seems like the car was only driven during the summer, especially due to it's lack of rust.
I'd like to say removing the engine went easy, but this being my first and my two friends who have only worked on Chevy's it was anything but. After creating a complete mess and roughly 10 hours into it, the engine was finally out.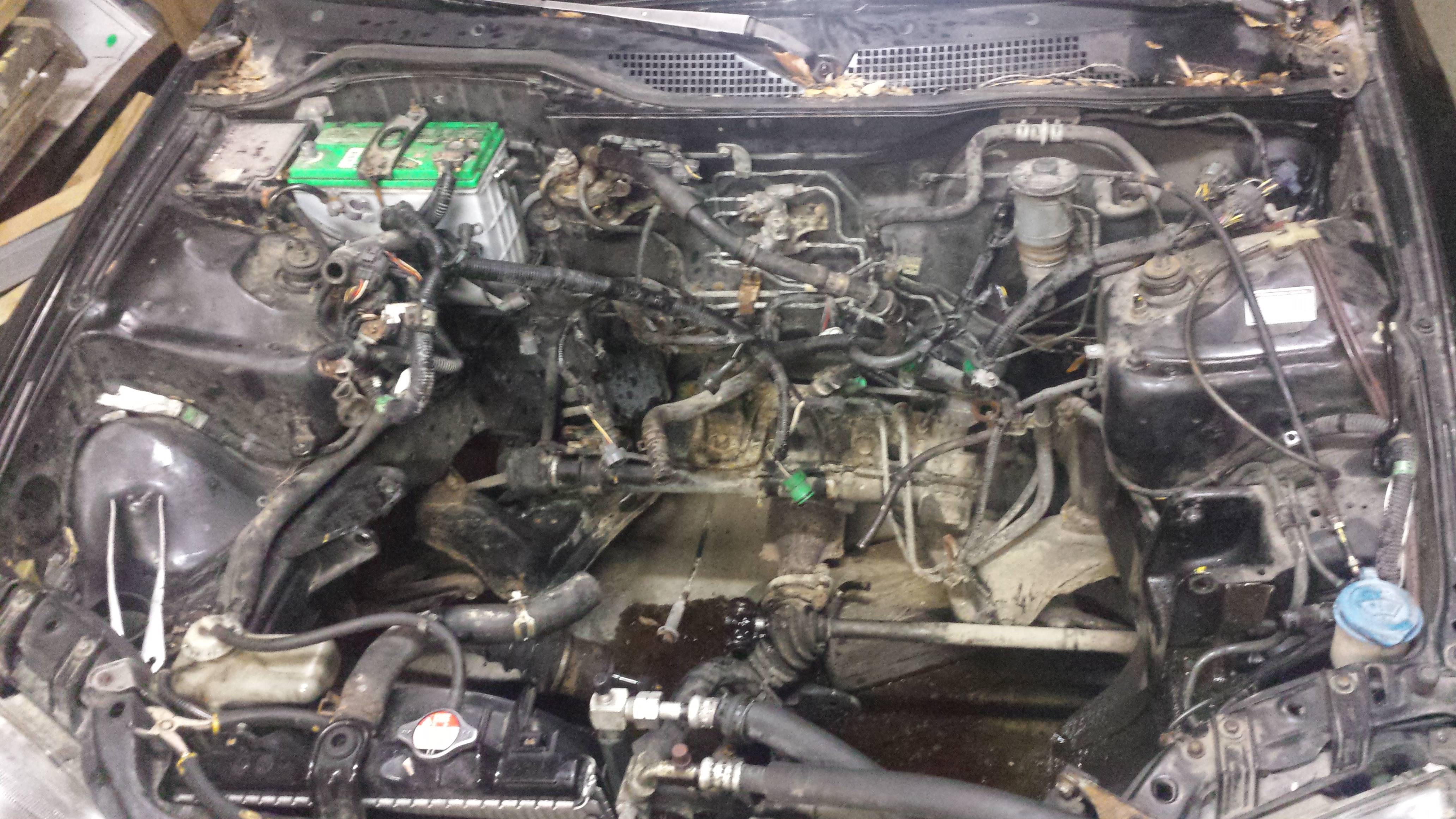 The civic sat for another two months literally buried in a snow bank until I had an engine ready for it. I ended up pairing a d16b7 with a y8 head to create a mini-me with an ex trans for the shorter gearing. The only mods done were a light weight fly wheel and a "stage 1" clutch.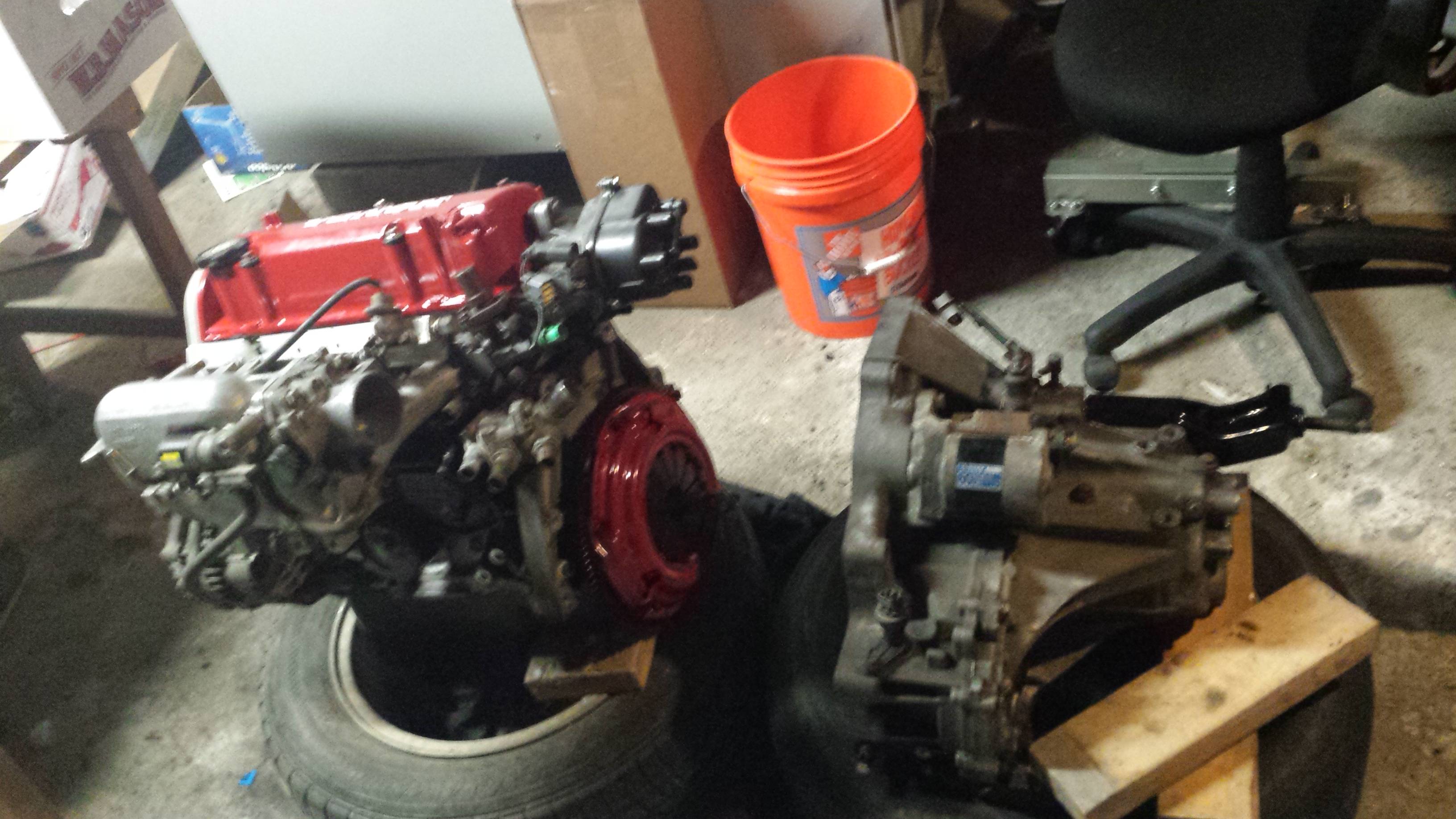 After many hours of hard work the motor was finally installed: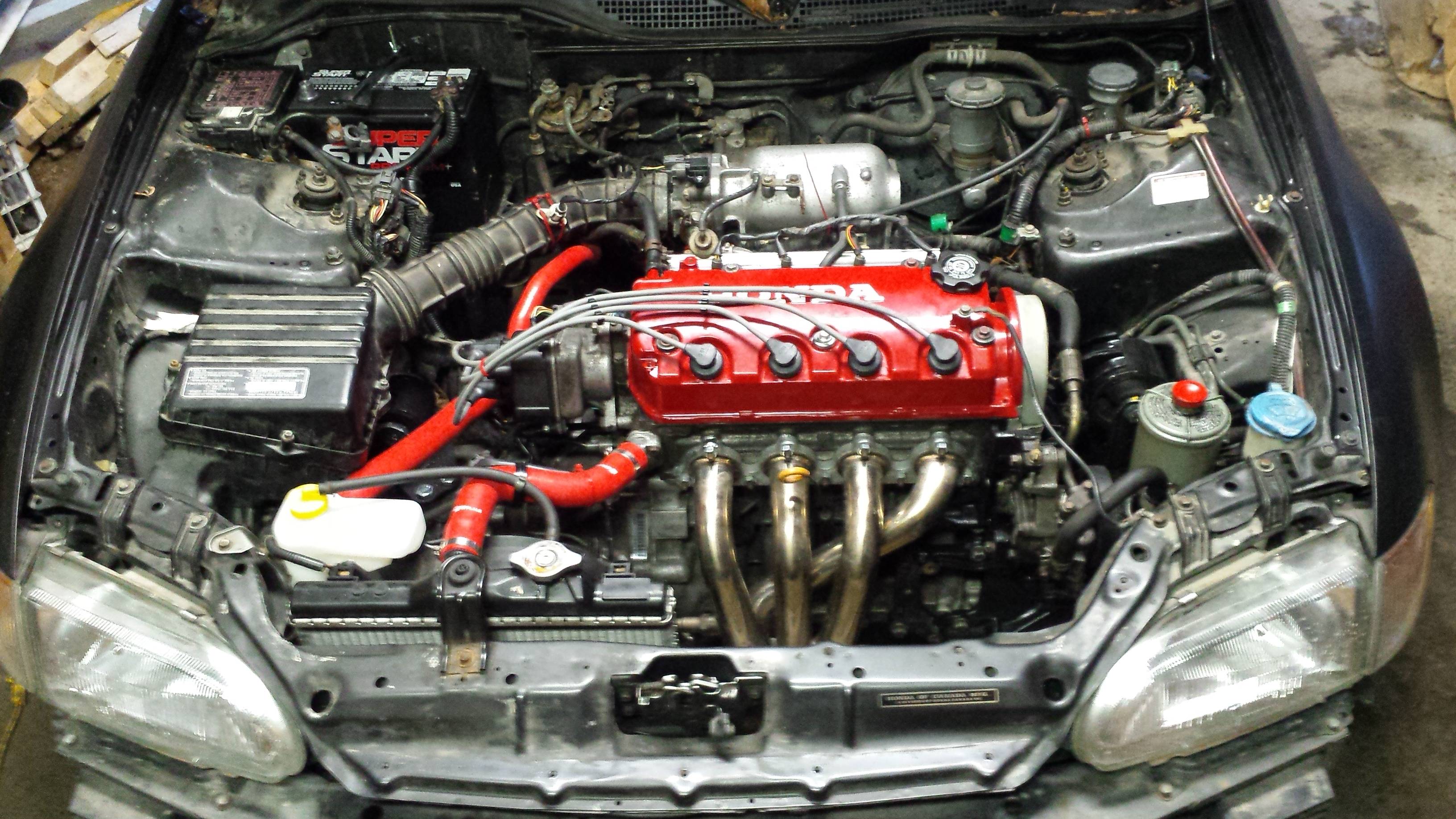 Skipping ahead a lot of painful troubleshooting the car took another month / another transmission swap before it could finally be put on the road. I think due to the difference in weight of an auto transmission vs manual transmission it kinda gave the car a lifted look up front. This is after the first drive to work.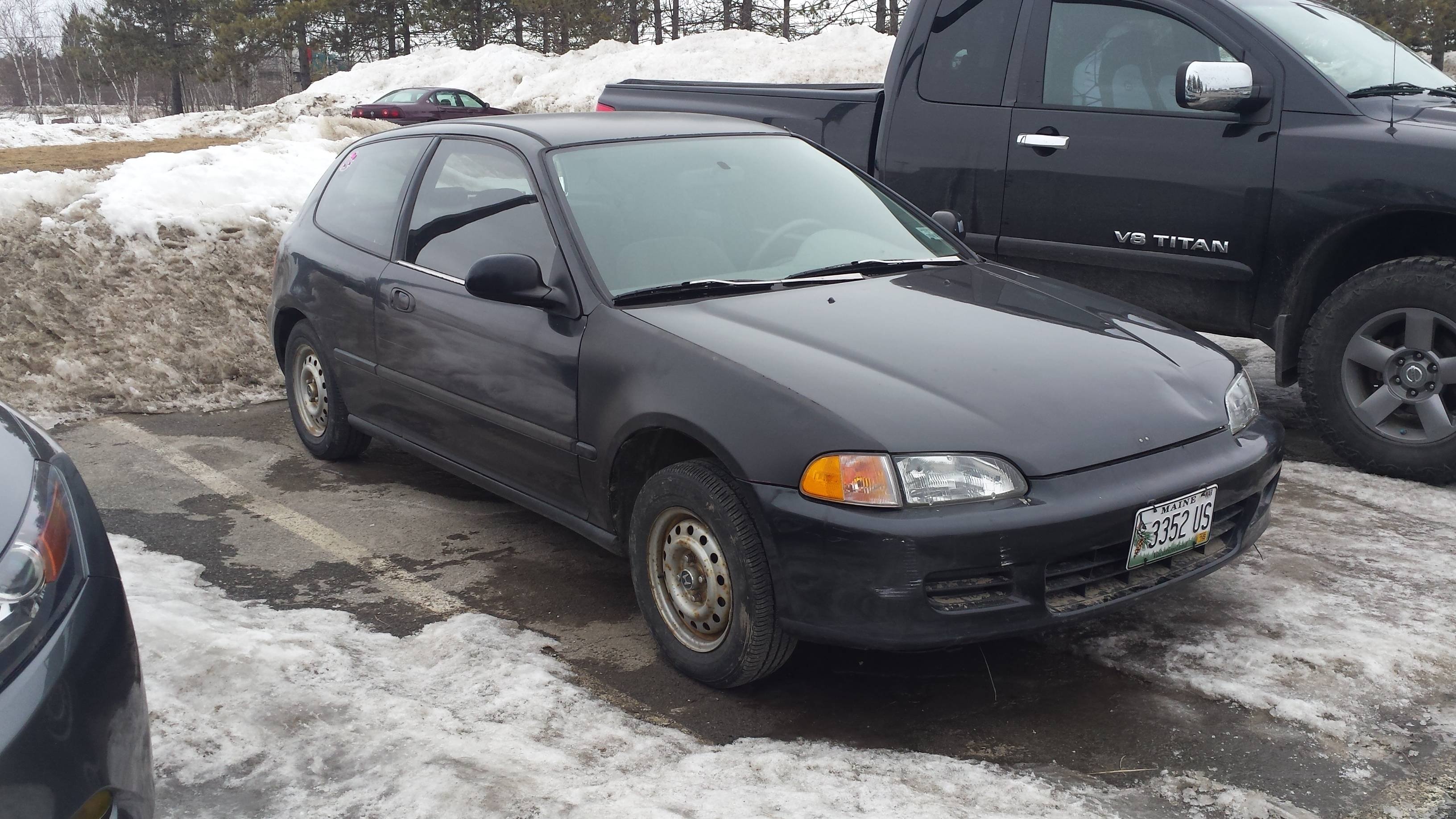 Two impulse purchases later, I was the happy owner of a set of Function 7 rear lower control arms and Tein coil overs.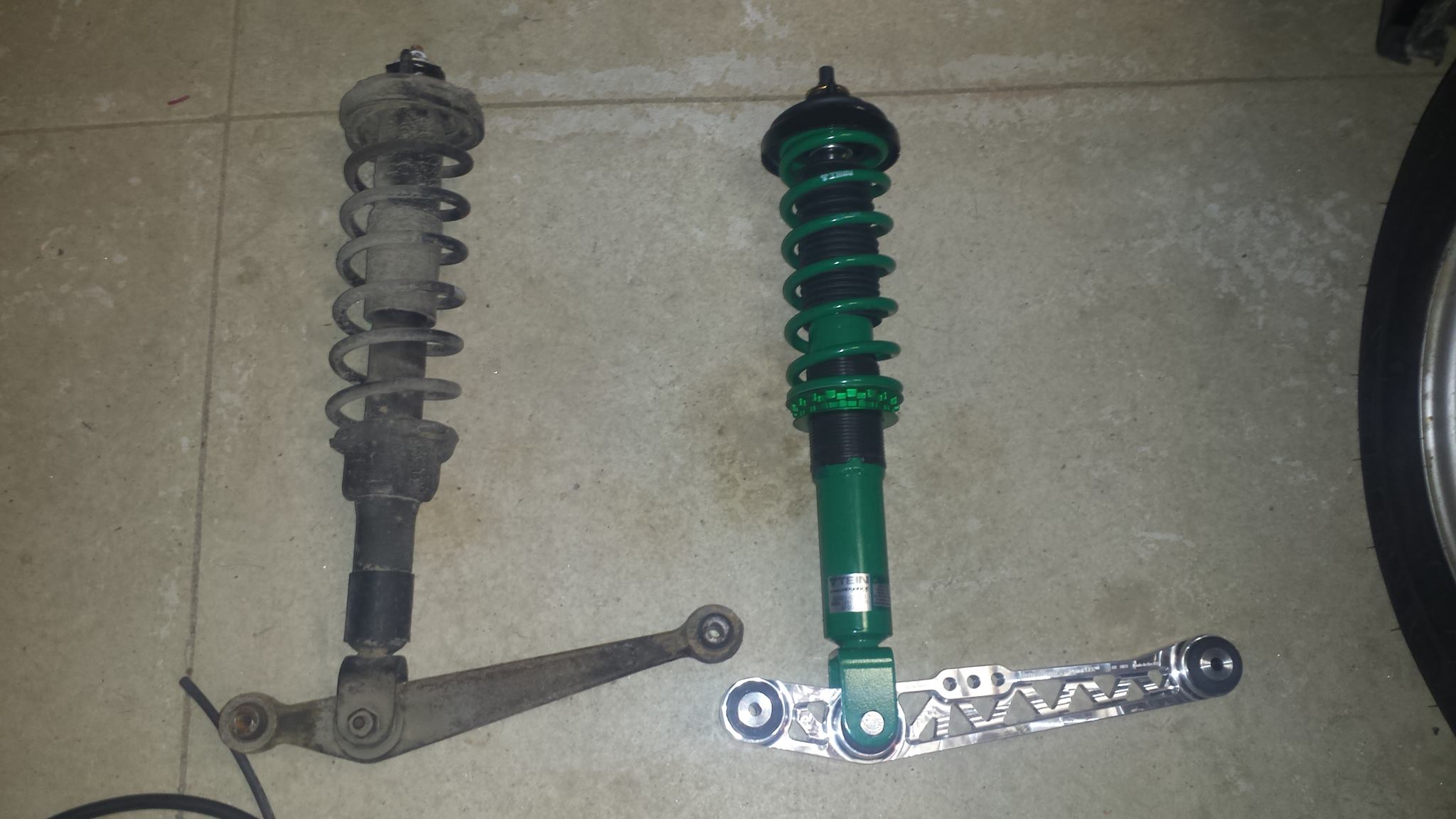 It was exactly what the car needed. I decided to only do a moderate drop since up here in Maine the roads can be quite bumpy at times. I didn't want to have to worry about bottoming out, or scrapping alll the time.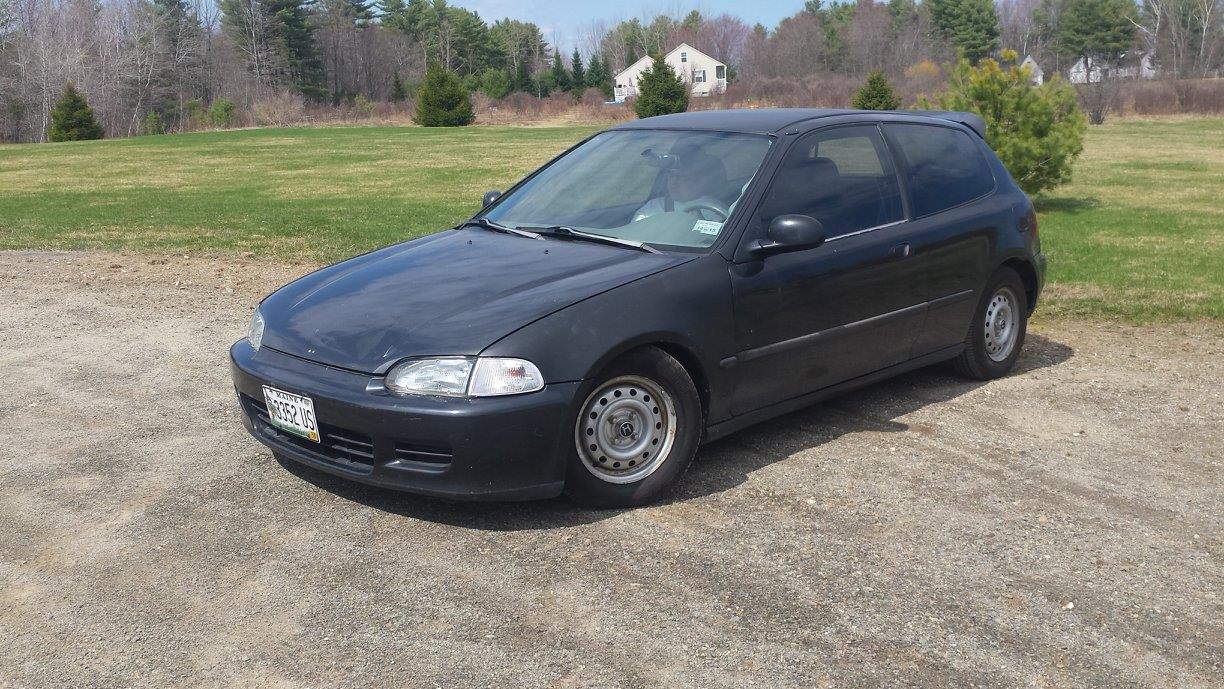 After that I decided to do a wire tuck.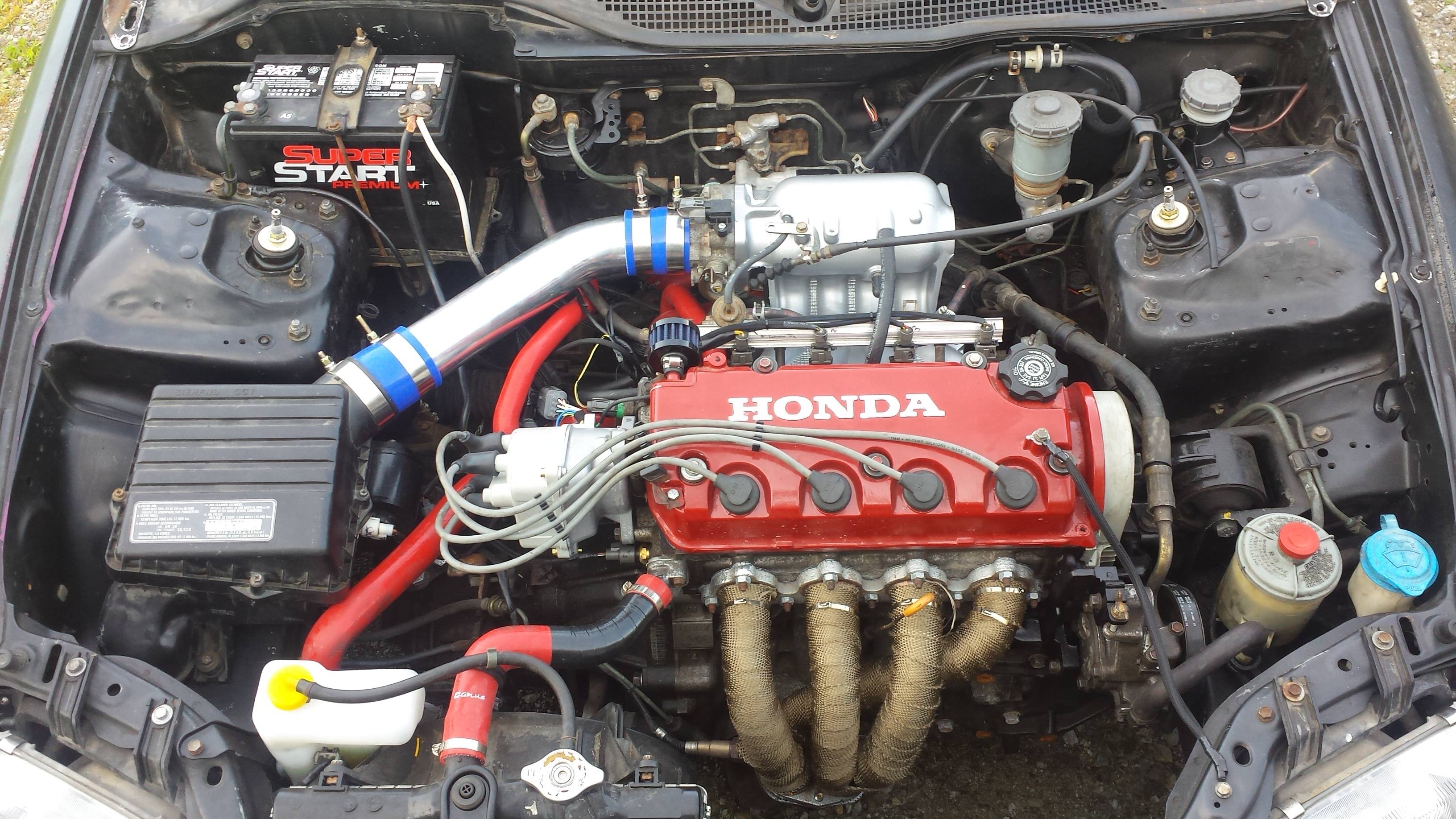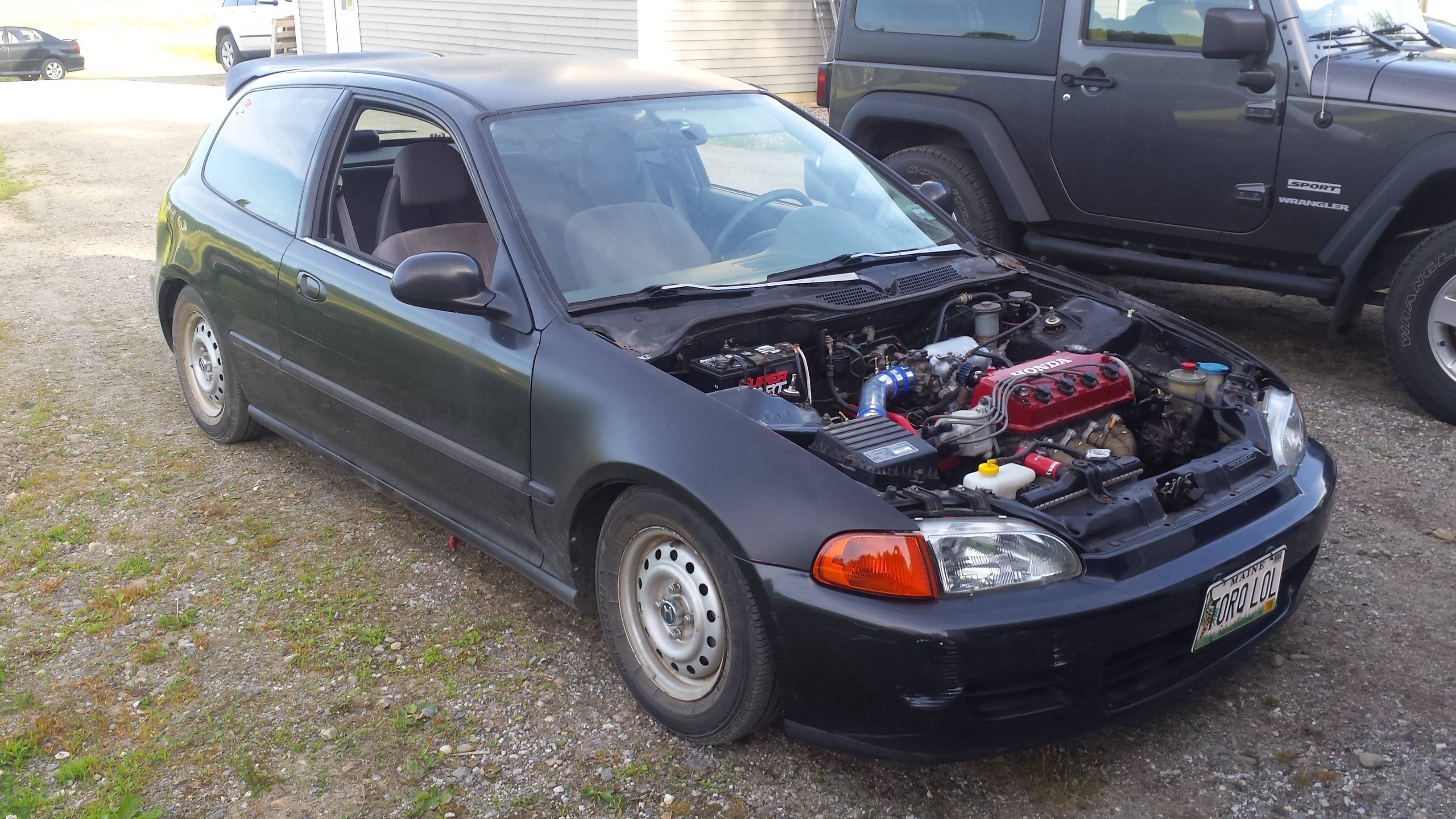 Then I decided to buy some Rota slips.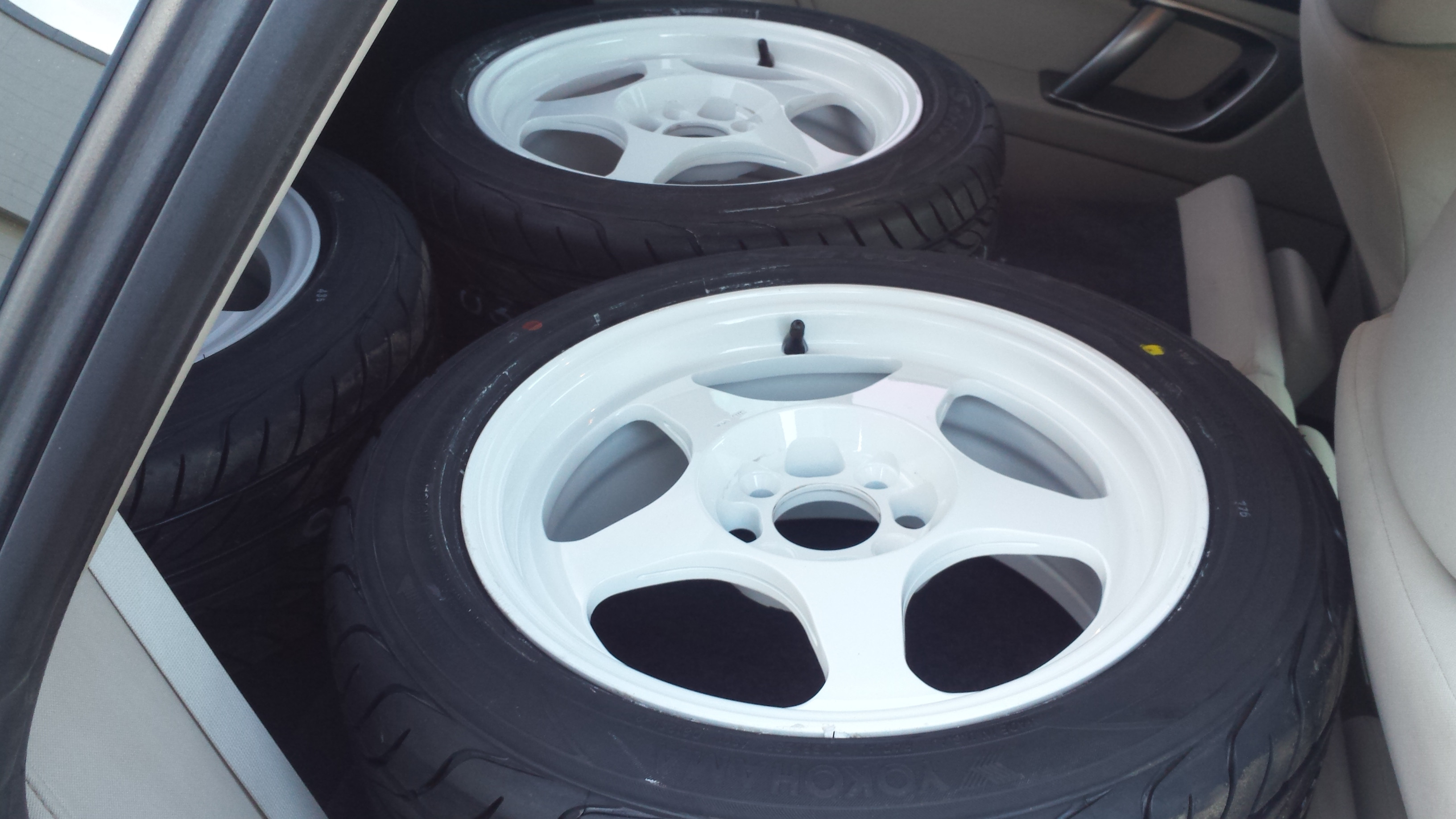 Slips are pretty common but I really like how they pair nicely with the body. I'm not interested in arguing about real wheels vs fake wheels, but at the end of the day I couldn't justify spending an obscene amount on them.