For 1999 the RL was pretty advanced. It came fitted with a built in GPS system that was probably pretty slick for it's time. However, it hasn't aged too well and is no longer really useful with out of date maps and it's failing hard drive. I've decided to attempt a tablet retrofit using the bezel of a newer GPS system that came in the 2002+ RL.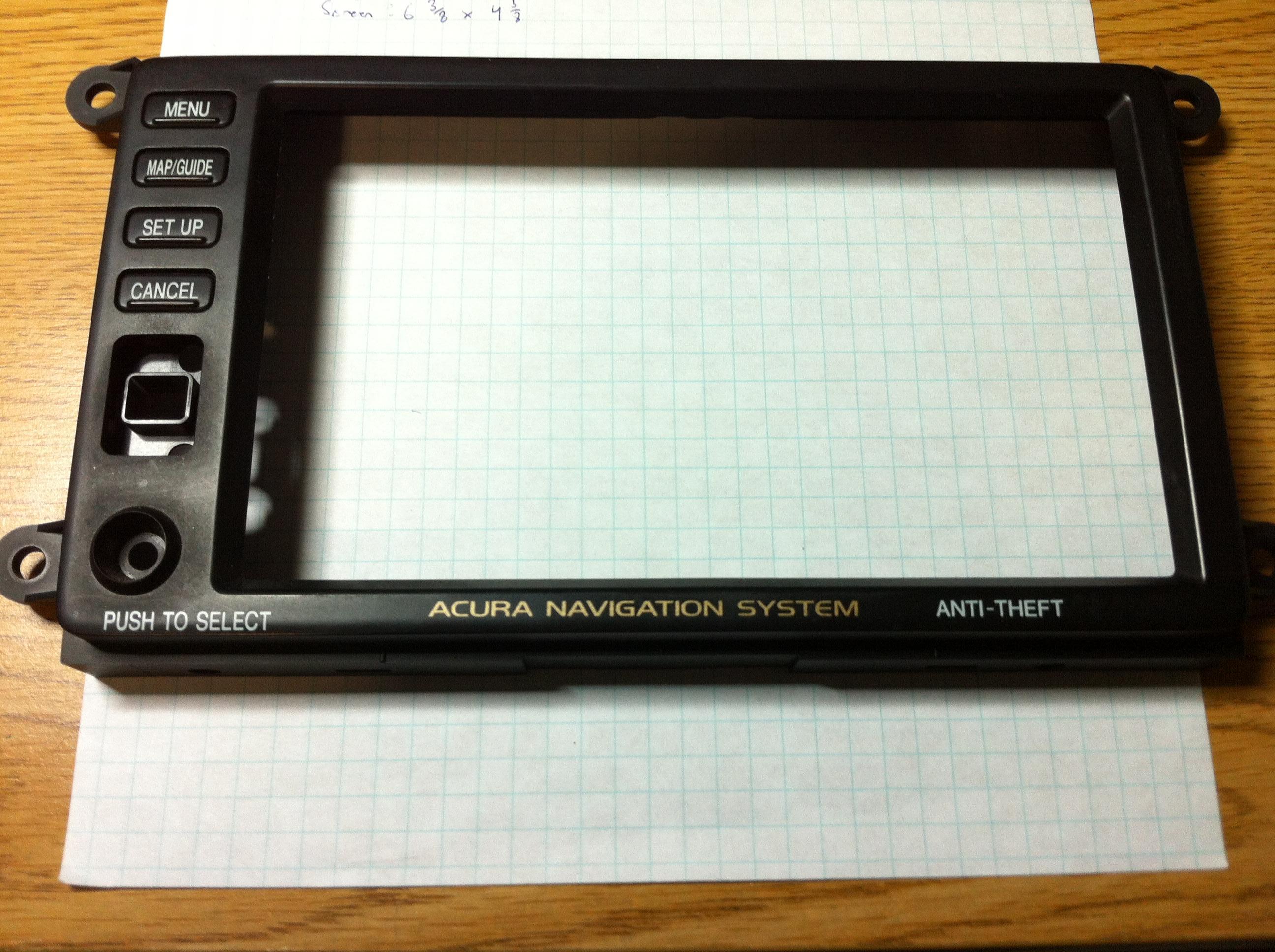 This is after seperating the rest of the GPS display from the bezel. I bought a broken one off Ebay for cheap.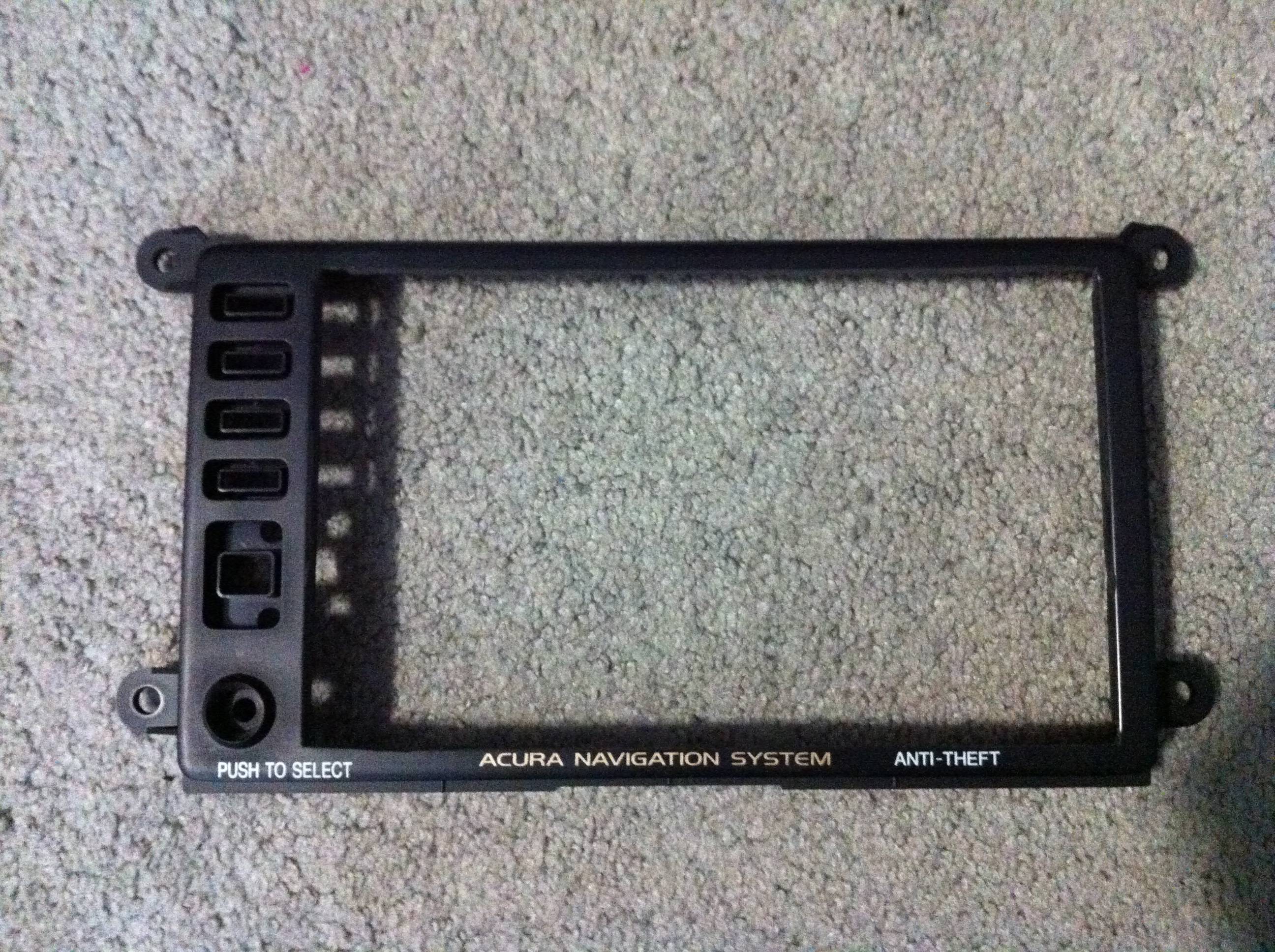 A little JB welb and bold later and I removed all of the holes for buttons I don't want.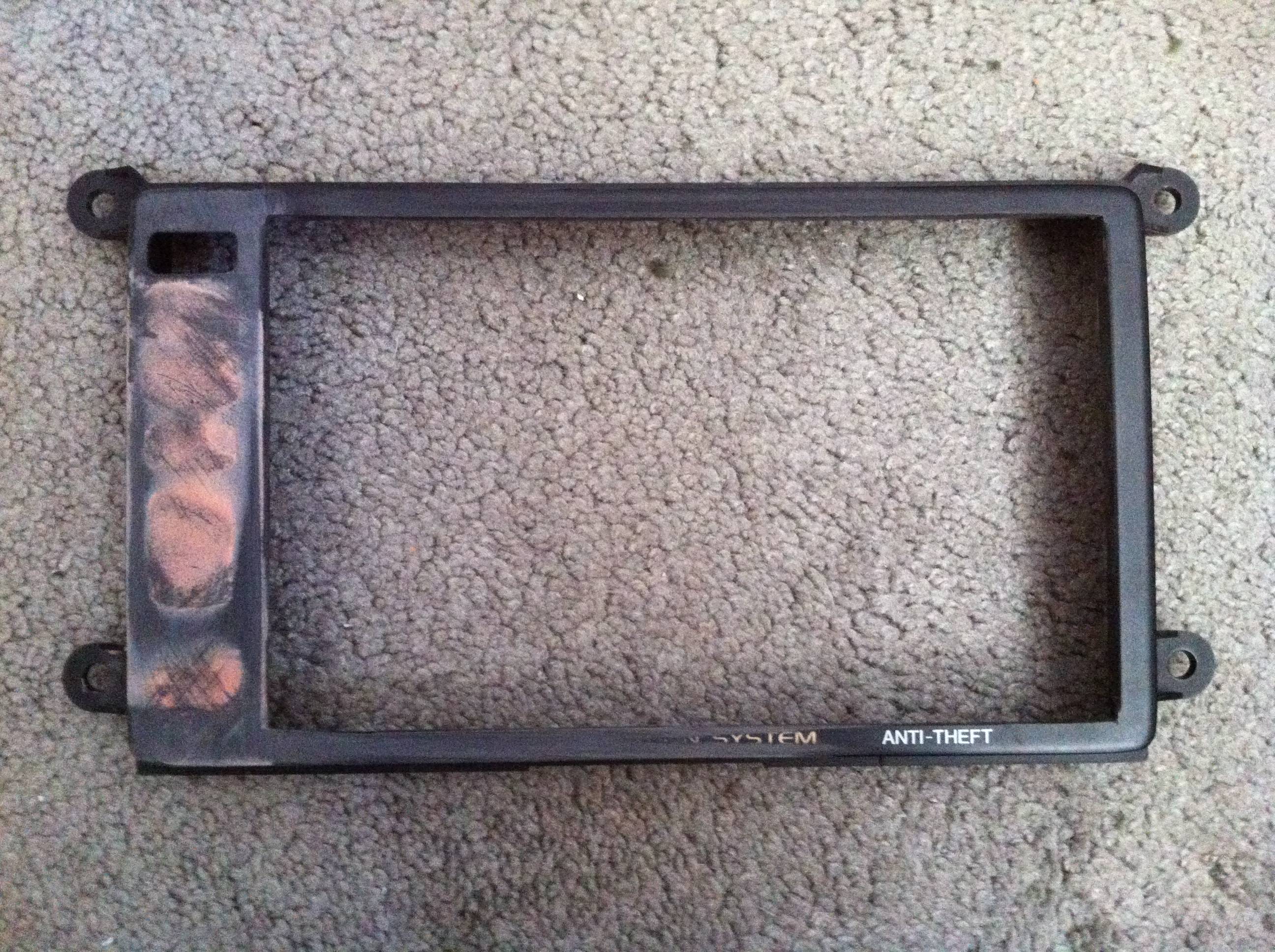 To finish things off I hit it with a skim coat of bondo. The tablet screen is a little smaller than the stock screen so I ended up adding some plastic to shrink the opening on the left and right.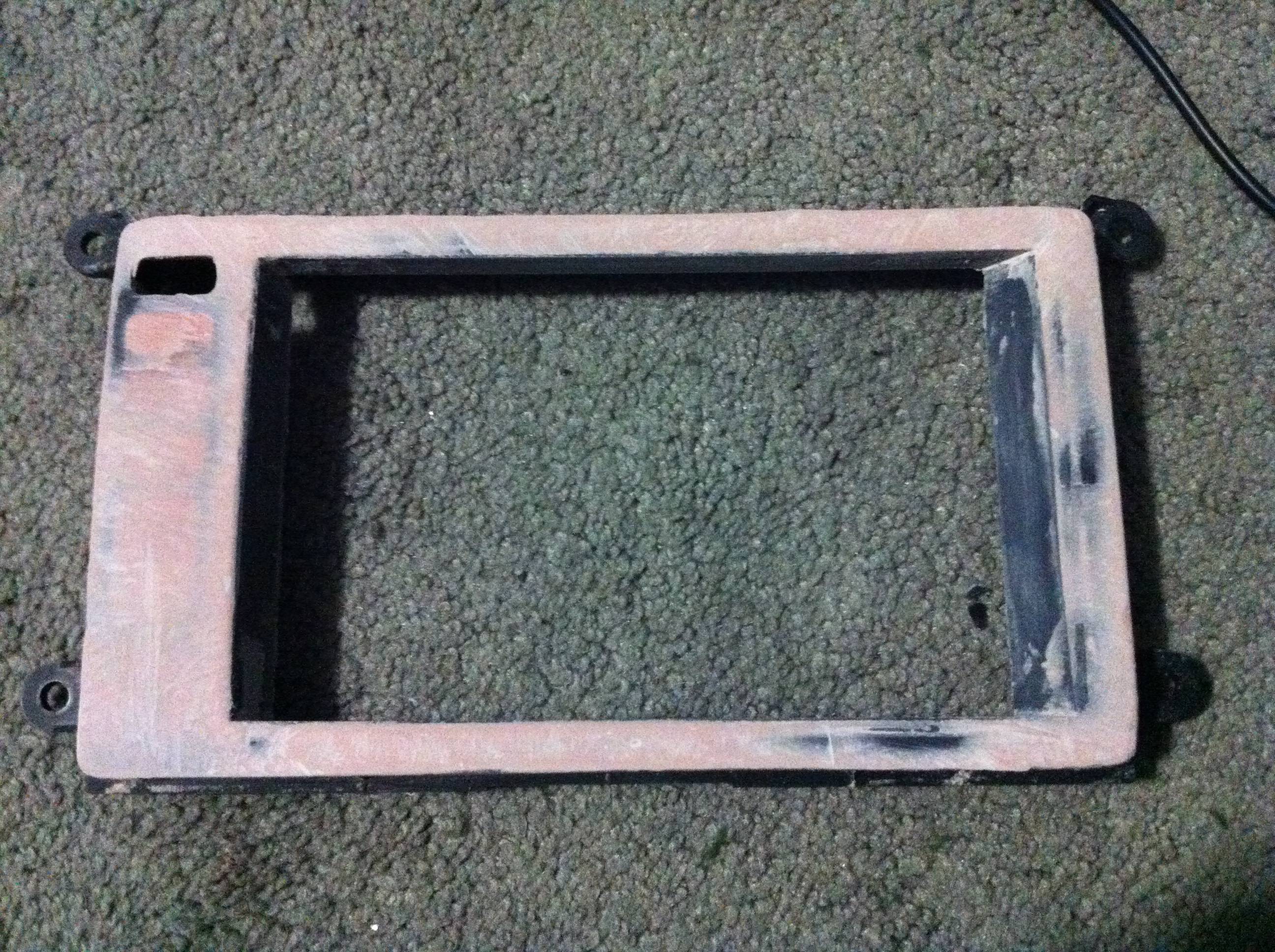 Spray painted. The lower left corner is a USB port for charging.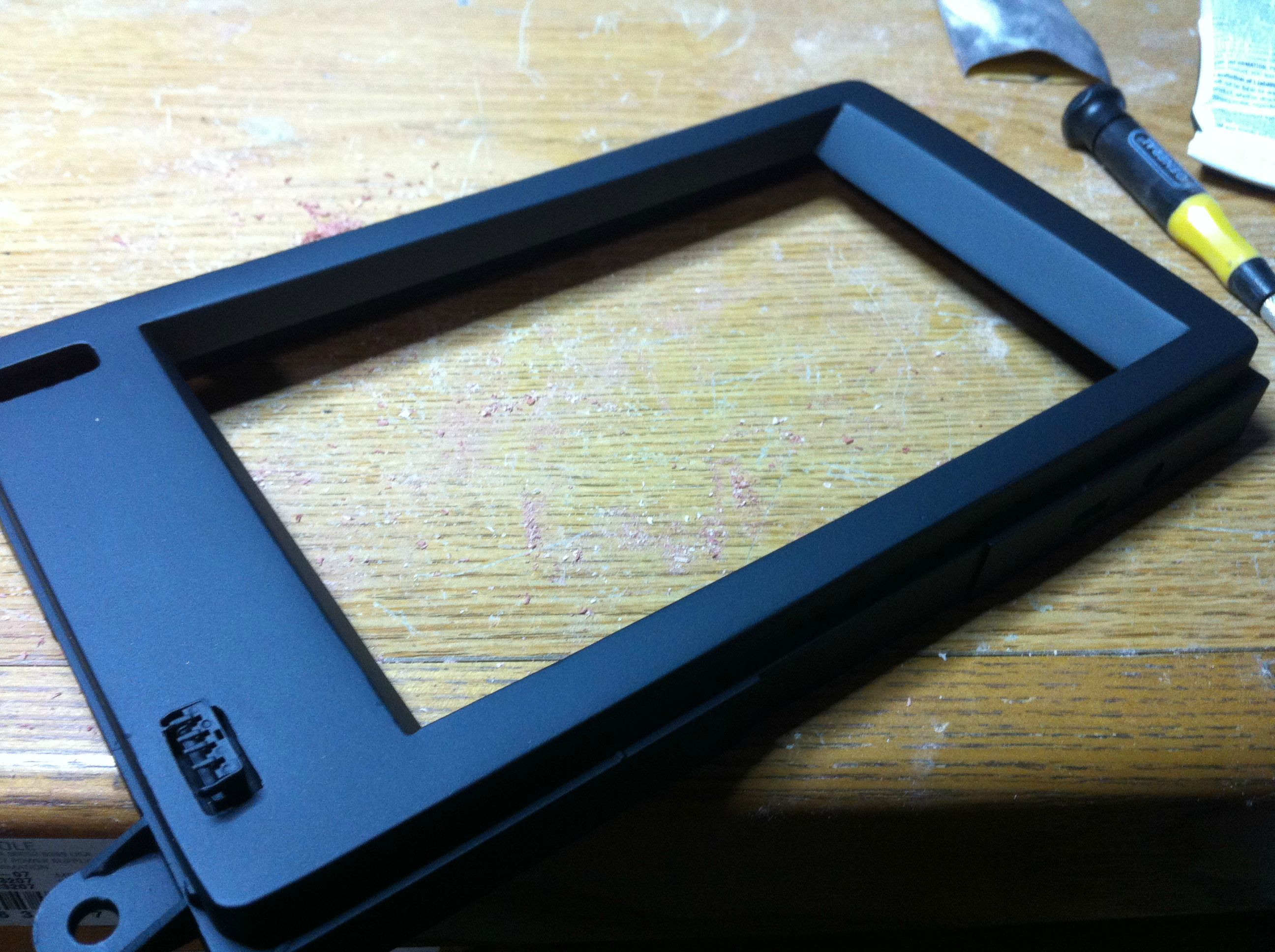 I also decided to refinish the shifter plate. The chrome was bubbling on it so I decided to peel off all of the chrome and repaint it.